God Is Real & Satan Is Too Who Will You Serve Men's T-Shirt
Quantity
minimum quantity: x available in bundles of: x Product ordered in bundles.
Sizing Details
Size Guide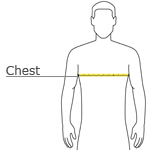 | | Y X-Small | ysm | ymed | ylg | yxl | ADULT Small | S | M | L | XL | 2XL | 3XL | 5XL | 4XL |
| --- | --- | --- | --- | --- | --- | --- | --- | --- | --- | --- | --- | --- | --- | --- |
| Chest | | | | | | | 34-36 | 38-40 | 42-44 | 46-48 | 50-52 | 54-56 | | |
Basic fit t-shirt with customizable colors, designs, and the choice of cotton or cotton/poly blend makes this shirt our number 1 shirt option for the whole family. From grandparents to the little ones alike!
This shirt will carry the perfect design for reuniting with friends and family no matter how big or small the order is.
5.3-ounce, 100% cotton (preshrunk)

Double-needle sleeves and hem

Taped neck and shoulders

Ash is 99/1 cotton/poly.

Sport Grey is 90/10 cotton/poly.
God is real and satan is too, who will u serve! After the foster home experience my grandma allowed us to live with her, and that's the place I met God, learning how to pray, learning who God is, learning this Bible which i learned is God words, but granny was older now, complaining about her pains and cramps, I was young so I was thinking granny was gonna die soon and I never wanted to go back to a foster home so I thought I had to fight for my own life, doing whateva it takes to give myself a life, for school was putting knowledge in my head but no money in my pockets, and plus I noticed money move the world, so walking to school I noticed all the dope boys with lots of money in their pockets, so to me i thought that's the way to go, so I messed my life up and quit school, I learned their ways and their talk and slowly became one of them seeing for myself satan is willing to give u gifts too, and the gifts of satan will truly please ur flesh, giving u a life u couldn't get doing the right things, so I figured at that time, but now that God is my focus the first thing I heard God telling me in Matthew 16:24 saying, if anyone desires to come after Me, let him deny himself and take up his cross and follow Me, and this was hard for me because I couldn't even trust the parents and people I could see and now God is telling me to trust a God I couldn't see and truly I straddled the fence for years holding on to God but still serving the streets until the day God came to me in a dream saying He wanted all of me, RawTruth
This classic unisex jersey short sleeve tee fits like a well-loved favorite. Soft cotton and quality print make users fall in love with it over and over again. These t-shirts have-ribbed knit collars to bolster shaping. The shoulders have taping for better fit over time. Dual side seams hold the garment's shape for longer.